Biggish changes
Nice emails.
The email sending happens on the front-end app now, Jenkins only sends a signal that the build is done. This gives us much more flexibility in formatting the emails.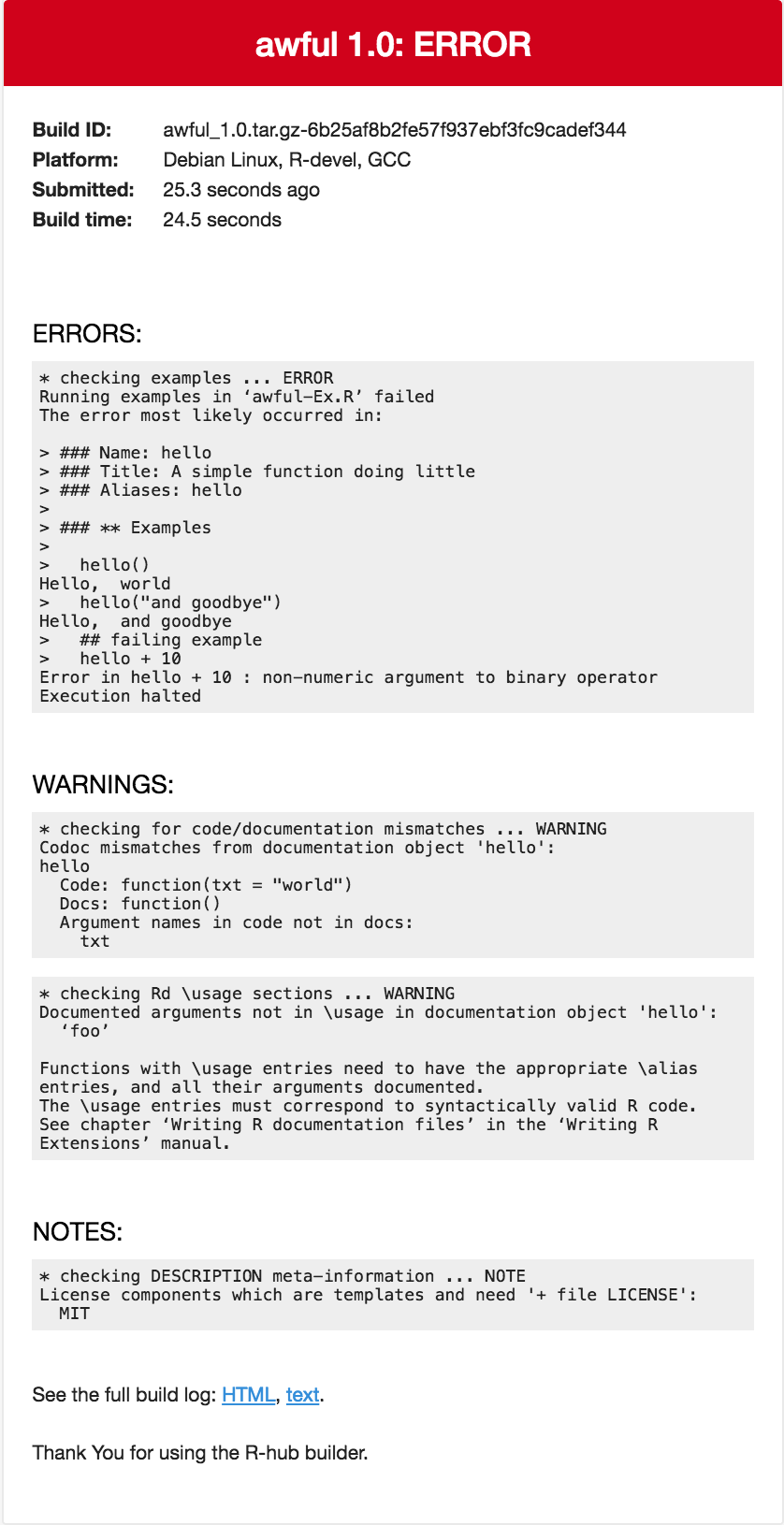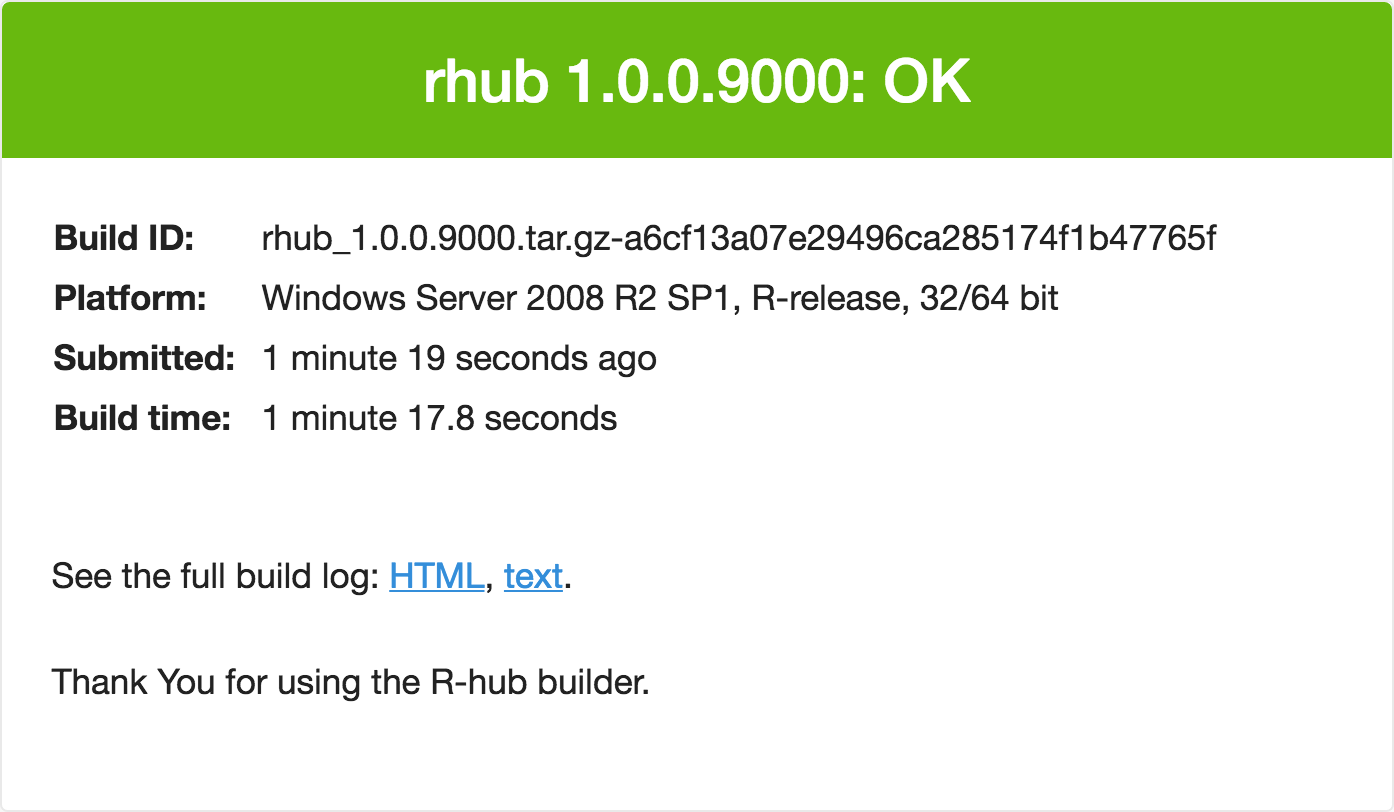 Log database
The check logs are stored in a log database. This allows a better API, e.g. querying checks for an email address.
New API endpoints
Better status API, using the log database, it handles multiple checks at once.
livelog to supply the build log in a non-stream format.
rhub package improvements
status API, to query the status of a build. It also handles multiple checks.
list API, to list checks for an email address and/or a package.
Cache id of last submission. So the status can be checked easily.
Platform chooser. This is used by default if no platform is specified and the R session is interactive.
Revamped the email validation API.
Smaller changes and Bug fixes
Fixed the f90 compiler on the Debian builders. We need to set the FC option when compiling R.

Created a repository with small test packages, and known check output: https://github.com/r-hub/test-packages

We use our internal CRAN mirror, to avoid external traffic, and speed up the check. Both on Linux and Windows.

Avoid streaming the Jenkins log, this gives a nicer API for the R client. For example it avoids splitting into lines in R. This happends in JS now, and it is more reliable. It also reduces the traffic.

Handle ABORTED builds. These are typically timeouts because of no output.

Set _R_CRAN_FORCESUGGESTS to false on all builders, but allow overriding it.

Fixed the Jenkins job reaper that runs every hour and removes jobs older than three days.
---